Trusted Fort Mill Title Attorneys
Under the common-law deed registration system that governs land registration in South Carolina and predominates throughout the United States, examination and, in some cases, insurance of title are important aspects of real estate transactions.
At Mack & Mack Attorneys, our law firm has been providing title services to clients in York County and Lancaster County for over 55 years. Our attorneys are extremely familiar with the county registries and with the issues that may cause title controversies. Call 803-548-4751 for title lawyers you can rely on.
Providing A Full Range Of Title Services
You can rely on our respected local law firm to conduct all title operations that are necessary to facilitate your residential or commercial real estate transaction, including:
Securing the issuance of title insurance to owners and lenders
Limited and full title examinations and abstracts
Judgment and lien searches
Section 1031 like-kind exchanges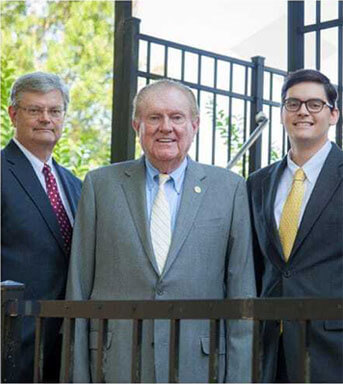 We frequently receive referrals for title work from other law firms and title companies, reflecting the positive reputation we have among members of the real estate and legal communities in the Fort Mill area. We are proud of the attention to detail that allows us to effectively represent clients in title matters.
When you need a trusted title lawyer, don't hesitate to contact us.