Representing Your Interests In Real Estate Matters
Whether you are buying or selling, a real estate transaction is a major financial and legal decision. At Mack & Mack Attorneys, we provide South Carolina residents with the experienced guidance they need to effectively navigate this process, avoid unnecessary complications and reach their goals. We strive to protect your interests and guide you to a successful conclusion.
In South Carolina, a real estate closing is considered a legal matter that can be performed only by a qualified attorney. Additionally, South Carolina law has long held that a lawyer in this state may represent a purchaser, seller and lender in the same closing.
Do You Need An Attorney?
Due to the importance of the real estate transaction process and the potential ramifications of missteps and complications, it is prudent to have experienced legal representation. Our Fort Mill lawyers are adept at reviewing and drafting contracts, ensuring that you agree to terms that are fair and benefit your interests. We represent both buyers and sellers with many real estate legal needs, including: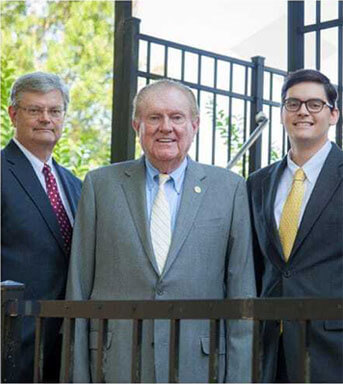 We have decades of experience with various types of real estate law concerns, and we have the resources and knowledge of the law necessary to help you.
The Experienced Ally You Deserve
You can learn more about how our experienced legal team can help you with your specific concerns by calling our office at 803-548-4751 or emailing us to make an appointment.