Fort Mill Guardianships Lawyer
Whether you are thinking about your future health plan or are concerned about a relative who is experiencing deteriorating health, planning for the unknowns of the future is the best way to ensure personal matters are settled before tragedy hits.
Our experienced family law firm in Fort Mill, South Carolina has been working with families just like yours for over 60 years in matters of estate planning, conservatorship, and guardianship. Family legal matters are our specialty, and we aim to provide compassion for you and your family during your greatest times of need. We will explain the entire estate planning process, help you to compile all needed paperwork, and stand by you during every court hearing.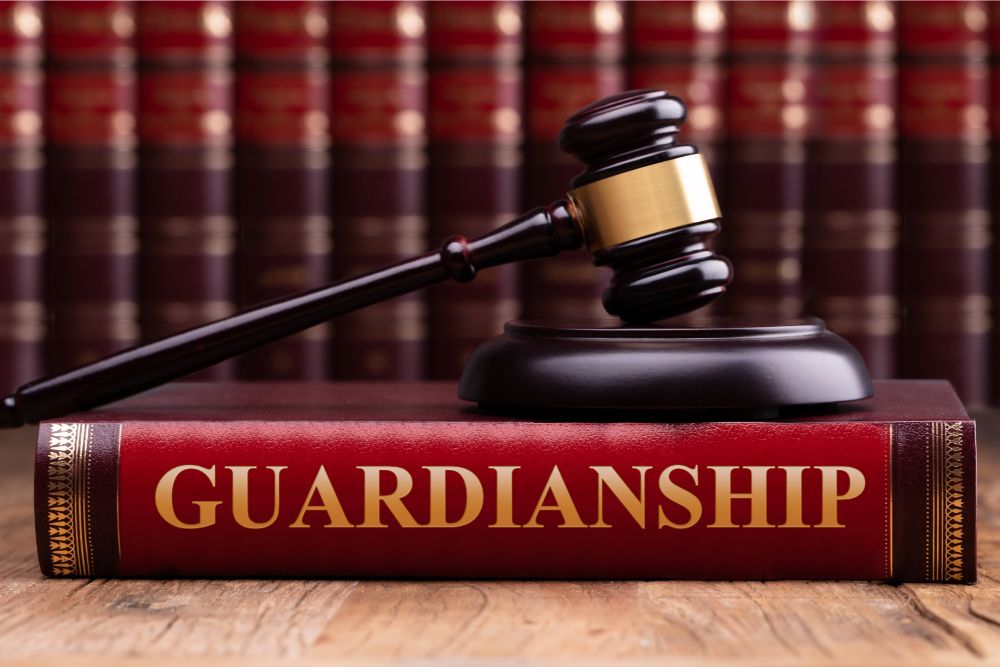 What Is Probate Administration?
When tragedy strikes and your loved one passes away, grief sets in, and oftentimes, it is hard to focus on anything but your grieving process. Unfortunately, through your grief, legal matters must be handled. Once your loved one passes away, a probate court does its best to honor the wishes of the deceased by dividing up their property amongst their heirs. In many cases, this follows what they have already preestablished in an official will, but if no such document was made or if the document contains errors, additional complications could arise. Having an experienced probate attorney is beneficial in assuring that the division of property and all other assets stay as fair and uncomplicated as possible.
Ideally, it is best to avoid probate whenever possible. By having documents drawn up ahead of time with an estate planning attorney, the process of dividing your estate among your beneficiaries is much simpler.
The Difference Between Conservatorship and Guardianship
Both a conservatorship and a guardianship can be initiated when someone is not capable of managing their own affairs. Conservatorship refers to matters of the individual's estate such as their bills, the sale of property, handling their assets, and other such matters. South Carolina guardianship refers to an individual who is designated to handle making any decisions regarding the health of another. This could include providing physical care such as housing, education, and medical care.
Assigning guardianship can be necessary for both adults and children, but when a guardian is assigned to an adult, you must provide substantial evidence that this person is unable to care for themselves.
Whether it is a traumatic brain injury, a disease like Alzheimer's, or something else, a trusted person can step in to manage necessities when the affected individual cannot. This position is meant to be temporary and can be given back to the individual if it is deemed that they are again capable of making these decisions themselves.
How Do You Get Guardianship Over Someone?
Since gaining guardianship over another essentially strips them of all their normal rights such as their ability to live on their own or even operate an automobile, it is taken very seriously in court. These are the steps one must take to gain guardianship:
A petition must be filed with evidence of the need for a guardian to the court by a friend, family member, or social worker. This petition should contain evidence from family members and doctors showcasing an inherent need for this individual to be put under the care of a guardian.
Two independent examiners will then be hired by the court to also meet and examine this individual as a way of further protecting this person. One of these individuals will have to be a doctor. They will then determine whether the person requires guardianship and let the court know if they think it is necessary.
If the two examiners deem a need for an attorney, the court will also hire another attorney "attorney ad litem" to visit with the individual and provide an opinion on the need for a guardian. This person will also serve throughout the court process of ensuring the needs of this individual are being properly met.
If the court declares a need to continue with the proceedings to assign a guardian, all family members must first be alerted.
After the notice is given, the court must allow for any objections from the individual or any family members to be placed in opposition of a guardian.
A hearing will take place where all evidence in favor of a guardian is presented. The court will then decide if it is necessary or not to appoint a guardian to this individual. In the case that the guardian is appointed, the attorney ad litem will be responsible for ensuring the needs of this individual are being met by the guardian.
Do I Need an Attorney to Represent Me?
Although a personal attorney is not essential to represent you in court, you may find that hiring one is often to your greatest benefit. This person can help you understand any difficult concepts of state law and better represent you in court.
Why Is It Wise to Start Estate Planning Early?
South Carolina estate planning should be started early no matter your age and current health. If you are over the age of 18 and in possession of an estate, it is a good idea to start the process of estate planning sooner rather than later.
A South Carolina attorney can explain to you the process of creating an official will, assigning beneficiaries, and a power of attorney. This can significantly impact the future of your estate by avoiding the need for probate.
Tragedy can strike at any time, and to protect your family from having to make difficult decisions, it is important to settle legal matters in advance. This process can help set your mind at ease and ensure that upon your passing, there is no dispute over your estate.
A Family Law Firm for You
If you are looking to start your estate planning or seeking to assign a conservator or guardian to your loved one in need, then Mack & Mack Attorneys can help. We will be with you through every difficult step, simplifying the process and ensuring your important family matters get handled appropriately. Contact our team today.