Barron B. Mack Jr. Partner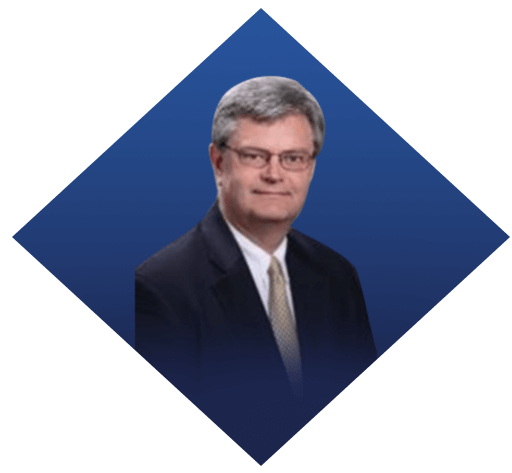 Barry Mack (Barron B. Mack, Jr.) has practiced in his hometown of Fort Mill since 1985, when he joined his father in practice and became the third generation attorney of Mack & Mack. His emphasis is on estate planning/probate and commercial real estate. Mr. Mack also handles civil litigation, exclusively in the hospital collections area.
Mr. Mack currently serves as Attorney for the Town of Fort Mill. He is a member of the South Carolina Bar Association and the York County Bar Association.
Active in the community, Barry has served on a variety of boards. currently sitting on the board of the Nation Ford Land Trust and the York County Community Foundation. He is a member of St. Paul's Episcopal Church of Fort Mill, where he has served several terms as Senior Warden for the parish.
Barry is married to Mary Tabb Mack, Senior Executive Vice President and CEO of Consumer and Small Business Banking, Wells Fargo &Co. and the father to three daughters, Mary Warner (1990-2014), Libba and Bayles.
Areas of Practice:
Estate Planning/Probate 50%
Collections 25%
Municipal Law 15%
Commercial Real Estate 10%
Litigation Percentage:
10% of Practice Devoted to Litigation
Education:
University of South Carolina School of Law, Columbia, South Carolina
Davidson College, Davidson, North Carolina
Representative Clients:
Atrium Health
Town of Fort Mill
Community Housing, Inc.
References:
Ken R. Adams CPA, PA
Investors Title Insurance Company
Springs Insurance Agency
South State Bank
Wells Fargo Bank, N.A.
Classes/Seminars:
Business Law, Limestone College (Fort Mill Site), 1994 – 1996
Paralegal Studies, National Institute for Paralegal Studies, 1993 – 1995
National Business Institute, 2013- Present
Professional Associations and Memberships:
Fort Mill Historic Review Board, Chairman, 1992 to 2014
St. Paul's Episcopal Church, Parishioner, Since 1987
St. Paul's Episcopal Church, Senior Warden, 1991 to 1993
St. Paul's Episcopal Church, Senior Warden, 1998 to 2000
SC Bar Association, Member, Since 1986
York County Bar Association, Member, Since 1986
Fort Mill Downtown Redevelopment Corp., Chairman, 1987 to 1991
York County Young Lawyers Association, President, 1989 to 1990
York County Community Foundation, Board Member, 2013 to 2017
Nation Ford Land Trust, Board Member, 1990 to 2015