Fort Mill Conservatorship Lawyer
Watching your loved one experience a decline in their mental and physical health is draining and worrisome for the whole family.Your loved one may no longer be able to make healthy and sound decisions regarding their personal affairs, which may put them in jeopardy of getting taken advantage of or making a decision that does not serve them. This lingering anxiety can create a huge burden on you and your family as you try to make consensual decisions regarding your loved one. However, these decisions are not always easy to make and could sprout even more conflict. In these cases, outside legal help may be necessary.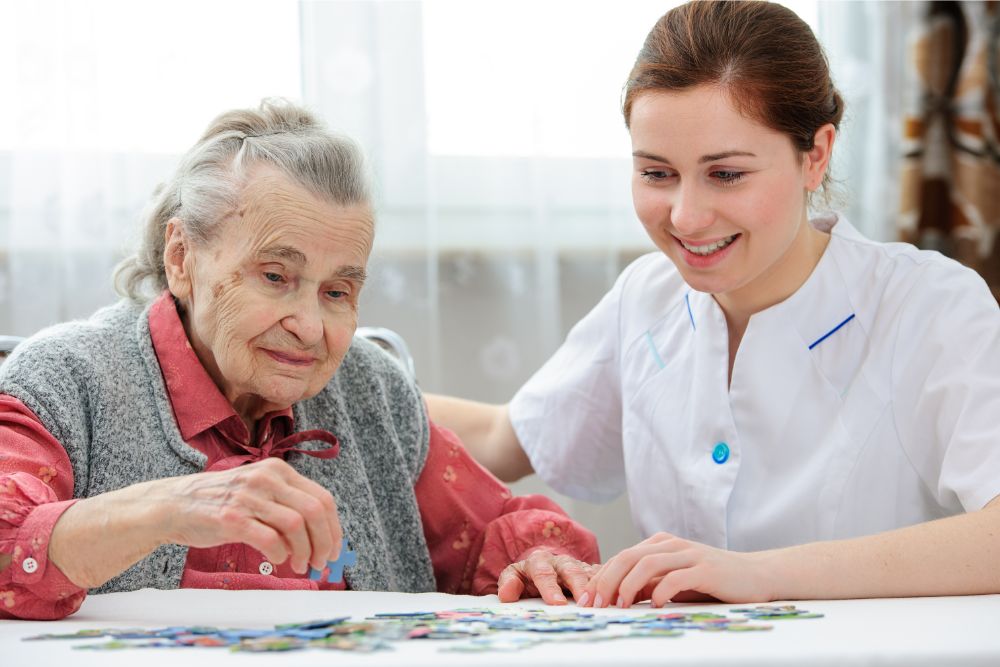 South Carolina Conservatorship
If a loved one is suffering from a traumatic brain injury, a life-altering mental illness such as dementia, or has deteriorated in health due to age, assigning a conservator to look after their affairs can help to ease your stress knowing your loved one is in good hands.
A conservator is someone the court designates to make decisions about a person's estate when they are no longer able to. Typically, this arrangement will first fall in favor of a person that this individual has previously declared as their conservator or guardian, but if no one has been declared by this individual, then the court will consider the person who has power of attorney or the person's spouse. It is uncommon for anyone without these titles to be permitted to act upon a loved one's affairs, but if the person is unmarried and has not been assigned a power of attorney, it could be possible.
A conservatorship lawyer can help you and your family navigate through the complicated South Carolina law process, which saves you from having to petition the probate court for the well-being of your relative alone. While working with a South Carolina attorney, you will be offered legal advice and assistance from a professional outlook. Your lawyer can evaluate your situation and help you to build a case that will best serve your relative. After explaining the process and guiding you through all the necessary procedures to petition the court for probate, your attorney can assist you in compiling all the essential paperwork, represent you in all court hearings, and help you get as many of your requests met as possible.
Responsibilities of a Conservator
A conservator acts like a ward by managing the estate for an incapacitated individual. This is meant to be a temporary situation until the individual is no longer incapacitated and able to make these decisions for themselves.
Some of the responsibilities of a conservator can include the following:
Protecting the individual's assets from being lost
Paying any bills from the individual's estate
Managing any income that comes from the individual's assets
Organizing assets and setting up evaluations
Gaining permission from the court before any sale of the individual's assets is allowed
Giving regular updates to the court concerning the state of the individual's assets when necessary
To avoid a family member having to petition the court for a conservator, you can start estate planning now.
South Carolina Estate Planning
If you are over the age of 18 and are the owner of an estate, then protecting this estate is something that you may want to do before an unthinkable tragedy strikes. In South Carolina, there are no inheritance laws governing who automatically receives part of an estate once a loved one passes.Therefore,ensuring your estate is given to the people you want it to be is something you should begin thinking about early in life.
Experienced estate planning attorneys can help eliminate any controversy that is sure to arise when dividing up an estate after a loved one has passed or has fallen victim to a serious brain-altering injury or illness. At Mack & Mack Attorneys, we can work with you to ensure your living will is free of errors or oversights that could lead to conflict after you have passed. We can also help you to settle a power of attorney.
The last thing you want to worry about when you have fallen ill is potential problems that could arise after you have passed. That is why it is essential to plan early. Whether it is how equally you want your estate to be divided among your children or the person you want to help you make difficult life decisions if you are no longer able to do so, consulting a lawyer regarding your estate planning is an ideal option.
Elder Law
Even if you do not suffer from any illnesses and have not experienced a decline in your health, pre-planning for a crisis is always wise. In South Carolina, elder law helps aging individuals to settle matters of their health and estate before tragedy strikes.
An experienced lawyer can work with you to assign a power of attorney, a conservator, or a guardian before you are unable to do so. This helps eliminate the need for healthcare providers to make decisions regarding your health for you and prevents any family disputes that could arise if you have not clarified your wishes in advance.
Elder law is not just for any seniors looking to take a step toward organizing their estate and planning for the future. Tragedy is unpredictable and getting started now can benefit you and your loved ones.
Protect Yourself and Your Estate With Mack& Mack Attorneys
If you or your family is worried about the affairs of your health and estate, then it may be time to seek outside assistance. For over 60 years, the experienced team at Mack & Mack Attorneys has been helping families in the Fort Mill area gain the legal assistance they deserve.
We can help you plan for the future of your health and estate before tragedy strikes by organizing a legal plan that is suitable for you. In addition, we will continue helping and working with your family if you are no longer able to make decisions yourself. Contact one of our attorneys today.