York Residential Real Estate Lawyer
Real estate law can be complex and can often involve a range of legal issues, including government condemnations, easements, and disputes over ownership rights. These issues can be stressful for homeowners and can have significant consequences. It is important to have the guidance of an experienced real estate lawyer to navigate these legal issues and protect your rights in York, SC.
It is important to seek legal representation as soon as possible when you are facing any legal issue to ensure that your rights are protected and that you have the support you need to navigate the legal process. A South Carolina real estate attorney from Mack & Mack Attorneys can provide experienced and dedicated representation to help you protect your interests and assets. They can advocate for you in the courtroom and work to protect your property and peace of mind.
Understanding the different kinds of real estate and how real estate transactions are carried out can help you better understand and prepare for your own real estate-related goals.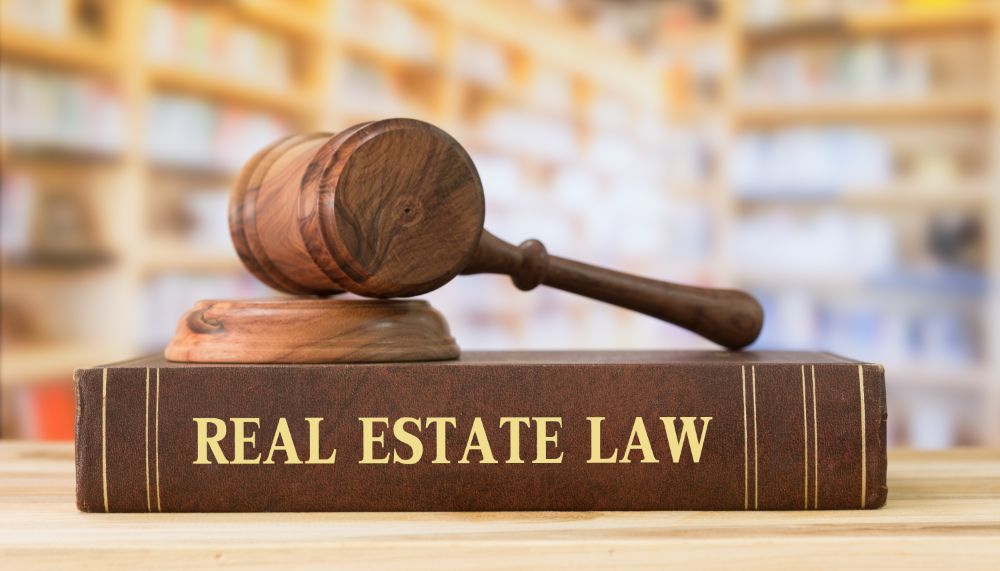 Residential v. Commercial Real Estate
Commercial real estate and residential real estate are two different types of real estate properties. Commercial real estate is a property that is used for business purposes, such as offices, retail stores, warehouses, and industrial buildings. Residential real estate, on the other hand, is a property that is used for living purposes, such as single-family homes, apartments, townhouses, and condominiums.
The process of buying or selling residential real estate can be complex and involves a range of legal and financial considerations. It is important to have the guidance of an experienced real estate attorney to ensure that the transaction is handled properly and that your interests are protected.
Some common issues that may arise in a residential real estate transaction include:
Negotiating the purchase price and terms of the sale.
Conducting a title search to ensure that the property is free of liens or encumbrances.
Obtaining financing and paying closing costs.
Reviewing and signing legal documents, including the sales contract and deed.
Handling the transfer of ownership and possession of the property.
Resolving any disputes that may arise during the transaction.
In order to finalize the real estate transaction process, you will have to complete a real estate closing.
What Happens During a Real Estate Closing?
A real estate closing is the final step in the process of purchasing a property. During the closing, the buyer and seller will sign the necessary legal documents to carry out the process of transferring ownership of the property from the seller to the buyer. The closing typically takes place at the office of a title company or attorney and is attended by the parties involved in the transaction, including the buyer, seller, and their respective attorneys.
At the closing, the buyer will typically pay the balance of the purchase price to the seller, and the seller will transfer ownership of the property to the buyer through a deed. The closing process also involves the transfer of any applicable taxes and the settlement of any outstanding liens or encumbrances on the property.
While some individuals may need representation for real estate transactions, which include the transferring of already built property, other individuals might look for legal support when developing real estate.
Real Estate Development
Real estate development is the process of improving land and constructing buildings for the purpose of creating a finished product, such as a residential neighborhood or commercial shopping center. It involves a range of activities, including land acquisition, zoning and permitting, site preparation, construction, sales, or leasing.
Real estate development involves a range of legal considerations, including zoning and land use regulations, environmental laws, building codes, and contracts with various parties, such as contractors, architects, and financing institutions.
Zoning and land use regulations dictate how the land can be used and developed and may include restrictions on the types of buildings that can be constructed, the density of development, and the height of buildings. It is important for developers to familiarize themselves with these regulations and ensure that their projects comply with them.
Environmental laws, such as the Clean Air Act and Clean Water Act, regulate the impact of development on the natural environment. Developers may be required to obtain permits and conduct environmental assessments to ensure that their projects do not negatively impact the environment.
Building codes set standards for the construction and safety of buildings. Developers must ensure that their projects comply with these codes, which may include requirements for fire safety, accessibility, and energy efficiency.
Finally, real estate development involves contracts with a range of parties, including contractors, architects, and financing institutions. It is important for developers to carefully review and negotiate these contracts to protect their interests and minimize risk. Working with experienced professionals, such as real estate attorneys and financial advisors, can help ensure the success of a real estate development project.
How to Avoid Real Estate Litigation
Litigation is a legal process that involves resolving disputes through the court system. In the context of real estate, litigation can arise when there is a disagreement or dispute related to a property, such as a contract dispute or a boundary dispute. Real estate litigation can be complex and time-consuming, and it can have significant financial and legal consequences for the parties involved.
While it is not always possible to avoid real estate litigation, there are steps you can take to minimize the risk of disputes arising. One such step is to work with an experienced real estate lawyer who can review your contracts and documents to ensure that they are legally sound and protect your interests. By working with a knowledgeable lawyer, you can help reduce the chances of disputes arising and mitigate the risk of litigation.
Get the York Real Estate Representation You Need
If you are facing a real estate dispute, the attorneys at Mack & Mack Attorneys can help. We will thoroughly assess the issue and provide you with an understanding of the laws that apply to your situation. Our attorneys will inform you of your rights and discuss the potential outcomes if the dispute is taken to court. If you are located in South Carolina, we invite you to contact our firm to schedule a consultation with one of our experienced real estate attorneys.