York Wills Lawyer
Preparing a Last Will and Testament may be something no one wants to do, but it is something everyone should do. It is the primary foundation of any appropriate estate plan. A will provides the opportunity for an individual to decide where their assets will go following their death and allows them to do so while they are still living.
How a York Wills Attorney Can Help Your Estate Planning
Since 1960, Mack & Mack Attorneys have been diligently serving families and businesses in York, SC and surrounding areas, but our family history of serving the legal needs of the area goes back more than 85 years. Our family practice now includes four generations of attorneys, making us the oldest continually operating law firm of estate planning attorneys in York. Our reputation of being well-qualified and well-versed in South Carolina estate in York is embedded within the community.
The experience we bring to the table and our background precedes us in every client we represent and every case we take on. We are advocates for our clients and provide them with optimal counsel to protect their interests and pursue the best legal outcome we can by taking advantage of the opportunities SC law provides. Our skilled and expert lawyers are committed to helping clients reach their goals.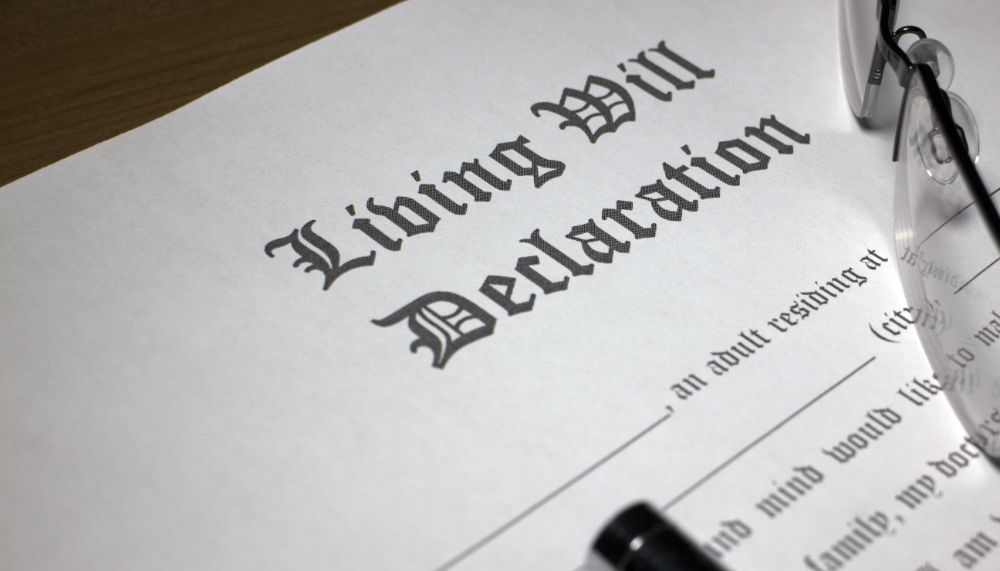 What Is a Will and What Legal Purpose Does It Serve?
A will is a legal document that provides a way for someone to express their final wishes and ensure that those wishes will be carried out after they pass away. Sometimes, a will serves as an individual's estate plan; in other cases, it is just the primary foundation of an estate plan. Most people use a document called a Last Will and Testament for their purposes of estate planning. A will covers the major areas of an estate and accomplishes the following:
Lists assets
Names the beneficiaries of these assets
Nominates guardianship of any minor children
Appoints an executor of the will and estate
Declares any last personal wishes of the individual
After an individual passes away, their will is then probated through the court, and the remaining assets are then distributed to beneficiaries according to the declarations of the will.
The Executor of the Will
A will should delineate a person to serve as executor of the will and estate. This individual is a trusted person who is appointed to carry out the instructions of the will. Many people name their estate planning lawyer as their executor because they represent an unbiased party with a familiarity with the client and the terms of the will. An attorney is oftentimes the best option for an executor because there are typically many responsibilities associated with this role, and an estate planning attorney is experienced in handling those obligations. Some responsibilities of an executor of a will include the following:
Notify beneficiaries
Get the will probated
Notify creditors when the probate process is initiated
Identify and assess all assets
Pay off debts and/or taxes on the estate
Take care of property and real estate sales if necessary
Distribute assets
Carry out the final instructions of the will
Who Needs a Will?
Anyone can write a will, and it is especially important for those who wish to ensure that their loved ones are provided for after their passing. A will should also include details regarding how their assets will be distributed amongst their beneficiaries. To make a valid will in South Carolina, an individual must be at least 18 years old and of sound mind. They must also execute the will in accordance with the formalities required by state law, which typically include signing the will in the presence of two witnesses. It is the conditions required by law that necessitate the need for a York probate lawyer when writing a will. Having two witness signatures does not mean the court will probate a will as is.
What Are the Benefits of Having a Will?
A will allows an individual to leave certain assets to specific loved ones as they wish and in a direct way. This purpose of a will has many advantages attached to it. Some of the benefits of having a will are described below.
Ensures Everything is Legal
An experienced attorney can oversee that all proceedings denoted in a will are written out in a way that protects all parties involved and makes a legally binding document that is congruent with state laws. It is, in theory, unchallengeable. However, if a will is not written in alignment with state regulations, it could be challenged, either by the court or by another individual who wishes to negate the terms of a will.
Guarantees a Complete Will with Nothing Overlooked
Because our firm has written and handled thousands of wills, we know everything that could be misinterpreted or overlooked. In having an expert lawyer write your will, you don't have to worry about covering everything because we won't leave anything out.
Naming Alternative Beneficiaries
A will can also name alternative beneficiaries in case your primary beneficiaries predecease you or are unable to inherit the assets for any other reason.
Establishing Guardianship of Minors
A guardian is a person who is appointed by a court to take care of a minor child or an adult who is unable to take care of themselves. In a will, a person can nominate a guardian to take care of their minor children in the event of their death. It is important to note that in this state, the appointment of a guardian in a will is not binding in court, but it is given considerable weight by the court as the starting point in determining the best interests of minor children.
Peace of Mind in Knowing Your Wishes are Carried Out as You Want
Many of our clients find comfort in knowing their personal and last wishes will be carried out exactly how they want them to be. Some people wish to specify in a will how they want their property or assets to be distributed. For example, they may wish to leave specific items of property to specific people. Additionally, they may direct that their property be sold and the proceeds distributed among beneficiaries according to the instructions in the will.
When these instructions are defined in a Last Will & Testament, there is no question about how the executor should proceed. Also, it keeps these personal affairs out of the courts' hands. Conflicts often arise when the state takes over these cases. Not having a will could potentially cause issues because the distribution of assets is delineated through the courts and in congruence with South Carolina's intestate succession laws. Thus, having a will puts the control of asset distribution and beneficiaries of those assets into the hands of an individual while they are still living and can make such decisions.
What Are South Carolina Intestate Succession Laws?
In South Carolina, if a person dies without a will, they are said to have died "intestate." In such cases, the state has laws that dictate who will inherit the deceased person's assets. This process is known as intestate succession.
Under state law, the deceased person's assets are distributed as is set forth in this statute: first to the surviving spouse and children (50/50), if any. If the deceased had no surviving spouse or children, the assets pass to the deceased's parents. If the parents are not alive, the assets will be divided among the deceased's siblings or any other living descendants. If there are no surviving relatives, the assets pass on to the state.
It isn't difficult to see how these laws can get complicated under many circumstances. Having a will in place will ensure no one will be subject to these laws and no assets will be forfeited. It can save loved ones from the difficulties and uncertainties of the intestate succession process.
If you are involved in an intestate succession case, you should consult with an expert estate planning lawyer like those at Mack & Mack Attorneys. We can help you determine what options may be available to you, and you can learn more about what to expect going forward.
Can I Leave My Assets to an Organization?
In South Carolina, you can leave your property to specific people or organizations in your will. This is known as making a testamentary disposition. In your will, you can specify whom you want to receive your property after your death. This can include specific items of property, a percentage of your estate, or your entire estate.
In addition to leaving property to specific people or organizations, you can also use your will to make gifts to charities or other organizations. This can be a way to support causes that are important to you and make a lasting impact.
What Is a Trust?
A trust is a legal document that outlines an agreement in which an individual, referred to as the trustee, holds and manages property for one or more individuals, referred to as the beneficiaries. The process of managing and overseeing the trust is trust administration. In South Carolina, a trust can be created while a person is alive or established after their death as part of a will.
When a trust is created in a will, it is referred to as a testamentary trust. The trust is established upon the death of the person who created the will (the testator), and the terms of the trust are set forth in the will. The trust typically becomes effective upon the testator's death, and the assets placed in the trust are managed and distributed according to the terms of the trust.
A testamentary trust can be used for many purposes, and it is often used for the following reasons:
To provide for the care of minor children or other dependents
To manage property for individuals who are unable to manage it themselves, such as those with special needs or disabilities
To distribute assets to beneficiaries over a period of time rather than all at once
To provide for the payment of taxes or other expenses
To protect assets from creditors or from being lost in a divorce
In South Carolina, trusts are governed by state law and the terms of the trust instrument (i.e., the will). The terms of the trust can be customized to fit the specific needs and goals of the testator and the beneficiaries.
To ensure a trust meets the needs and goals of the parties, it is advised that the terms of a trust be drawn up by probate lawyers to avoid estate litigation. This is in the event that part or all of a trust or its terms do not align with state laws. A well-drafted trust can provide peace of mind, protect assets, and ensure that beneficiaries are provided for according to the testator's wishes.
How to Avoid a York Probate
There are many ways in the state of South Carolina to avoid probate. For small estates, there are specific probate shortcuts that can simplify the process. One such way is to establish a living trust that holds all assets while an individual is alive and then distributes them following that person's death. Joint ownership also avoids having to distribute assets. Instead, ownership simply transfers to the owners who are still living. Bank accounts can be payable on death (POD), and stocks and bonds can be transferred on death (TOD). There are also TOD real estate deeds and registration of vehicles.
If you are interested in avoiding probate, our estate planning attorneys are well-versed in all the options available in our state. We can discuss your situation with you and help you determine the best options for your personal circumstances.
Start Your Estate Plan Today
It's important to have a will that accurately reflects your wishes and to keep your will up to date as your circumstances change. Consulting with an attorney who is knowledgeable about the state's laws regarding estate planning can help ensure that a will is valid and enforceable. Contact Mack & Mack Attorneys, York estate planning lawyers, to get started with your estate plan.