York Commercial Real Estate Lawyer
Real estate litigation is one of the more complex areas of the law, but with the proper help, those involved in commercial real estate dealings can expand their enterprises and create long-standing business dealings for years to come. Mack & Mack Attorneys are here to help any property owner in the York area with acquiring or selling commercial property.
What Do Real Estate Attorneys Do?
Real estate attorneys are legal professionals who primarily deal with the transfer of property rights during a real estate deal. These attorneys are legally and professionally able to write and analyze documentation and contracts about the purchase and sale of a home or commercial space. They also have a full understanding of state zoning regulations, building restrictions, and legal statutes regarding historical or protected property, which is necessary for any new property development.
For commercial property purchases, both the buyer and the seller might retain legal counsel to represent their best interests throughout the transaction, especially for things like inspections. If an attorney is supervising a closing where a property is being bought with a mortgage loan, the lawyer can be the mortgage lender's or title company's representative.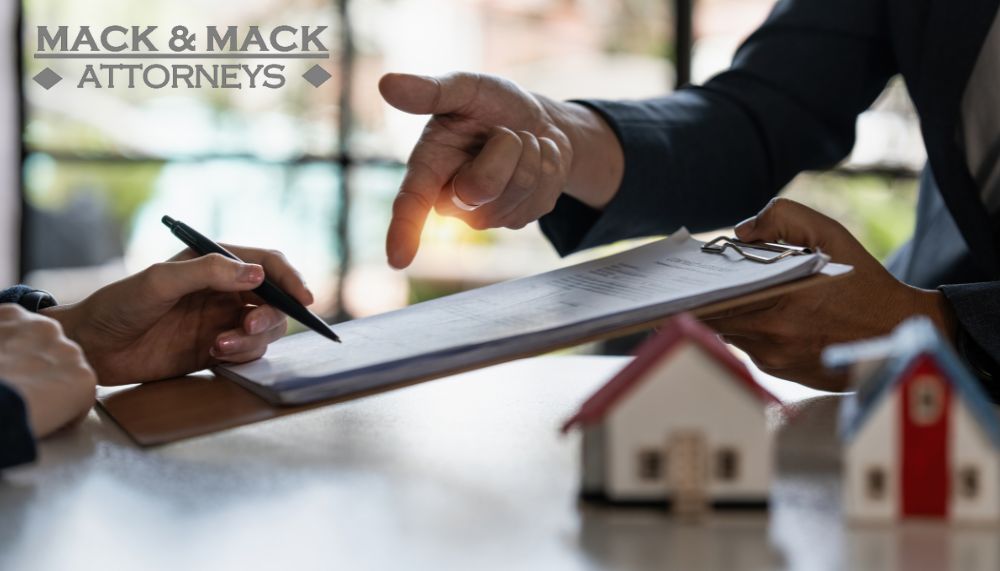 Common Issues Handled by Real Estate Attorneys
Real estate attorneys are used by those purchasing or transferring property titles, and they can also assist landowners with various real estate disputes. Commercial real estate is any property with upwards of five units or industrial spaces like warehouses and factories. One of the most common tasks that commercial real estate lawyers help buyers with during the purchasing process is making sure any paperwork or agreements are settled. However, their services go beyond drafting contracts and can include:
Title transfers and other transactions. Real estate title transfers between owners can be overseen by a real estate attorney. For these title transfers, attorneys can also ensure title insurance is in place — title insurance ensures the lender has a legitimate mortgage lien on the property and that the title is free from any flaws that might harm the lender's lien. Other transaction-based systems, like 1031 Tax Deferred Exchanges or conservation requirements can be handled by real estate attorneys as well.
Contracts. Contracts are the foundational legal documents for any real estate dealing. A real estate deal cannot be completed without a proper contract, from property acquisition and sales to leasing agreements. Drafting these contracts requires business skills and knowledge of real estate law to accurately and effectively represent the deal. Real estate attorneys can help draft leases for tenants as well.
Development. For those expanding or building new commercial properties, development is a major part of creating and purchasing new properties. Any court matters involving real estate require real estate attorneys to represent their land-developing clients for commercial spaces. For example, a real estate lawyer might handle creating a horizontal property regime. In these agreements, units inside a building can be purchased and owned independently, but the owners of those units may hold a joint interest in the common parts of the structure and property.
Litigation. For any property manager, disputes regarding tenant relationships or physical attributes of a property can open the pathway to litigation. Boundary lines, trespassing, foreclosures, and contract breaches can all be handled in court. For issues between a landlord and a tenant, a real estate attorney can ensure any issues raised are either in compliance or not in compliance with a lease agreement. For commercial real estate, actions to quiet title or confirmations of tax titles can be used to solidify the ownership of commercial properties, allowing businesses to open their doors and operate.
Commercial sales tend to be more intensive than residential real estate, requiring these lawyers to handle larger buildings, units, and more contracts than a typical home. For example, if a developer wants to build a commercial apartment complex with 30 units, a real estate lawyer who specializes in commercial properties can help with the acquisition of the property, development of the units, and farther down the line, the lease agreements for any tenants in the building. With such a high volume of work, hiring an expert real estate lawyer is essential for any commercial real estate development.
Is There a Difference Between Commercial and Residential Real Estate?
The primary distinction between these two subspecialties of real estate law is that commercial real estate law necessitates in-depth expertise in a select few crucial areas that are unique to businesses. In addition to working on deals between purchasers and sellers, handling title disputes, reviewing contracts, and negotiating with lenders, commercial real estate lawyers also deal with:
Zoning. While zoning issues rarely require the assistance of an attorney for homebuyers or sellers, understanding zoning regulations can be crucial for commercial enterprises. Businesses may need a commercial real estate lawyer for matters involving rezoning, regulatory hearings, variance requests, injunctive relief, and appeals since zoning regulations limit the uses that a property may be put to. To comprehend local zoning regulations, it's also advised that business owners speak with a commercial real estate lawyer before buying or renting a property.
Commercial leasing. A commercial real estate lawyer is an expert in designing, analyzing, and interpreting commercial leases for companies. For businesses renting property, it's usually a good idea to hire an attorney to evaluate a lease agreement before signing. For property owners, it is crucial to utilize professionally drafted lease agreements rather than boilerplate copies that can be rife with errors.
Intricate property rights. Although the concept of property rights and land use is similar to that of zoning, these concerns also entail environmental laws and regulations, disagreements with nearby property owners, and the need for permits. A commercial real estate lawyer can help negotiate a settlement or defend the interests of a business in court if involved in a dispute that leads to a lawsuit.
Development laws. Developers require commercial real estate lawyers with a comprehensive knowledge of real estate development legislation. This entails being knowledgeable about both municipal and land use zoning rules as well as aiding business owners and their companies with all aspects of property development, including site evaluation, acquiring, arranging finance, obtaining building permits, and finally leasing or selling any finished units.
Commercial real estate lawyers need to understand both business law and real estate law to have a functioning practice. Business law, although it primarily deals with legal issues between business transactions, comes together with real estate law when discussing the sale and purchase of commercial properties, in addition to lease agreements and tenant contracts. To successfully execute a commercial real estate deal, an experienced commercial real estate lawyer can bring the expertise of both fields together when aiding in any property acquisition.
What Is an "Attorney State" in Real Estate?
Real estate transactions are governed by rules that vary somewhat from each state, and in some cases, certain activities taken as part of the transaction are regarded as "practicing law." These rules are frequently designed to stop real estate brokers from practicing law in a position for which they are neither qualified nor authorized.
For instance, because many jurisdictions view the preparation of legal documents on the sale of a property as falling under the purview of the law profession, only a licensed attorney is permitted to draft required legal documents. Real estate brokers increasingly employ standard form contracts for property acquisitions, which non-lawyers can legitimately complete on their own in some regions.
Does South Carolina Require an Attorney for Real Estate Transactions?
Several states compel the involvement of a real estate attorney, but only a small number of them need the attorney to be present in person at the closing of the sale. York, South Carolina does require a real estate attorney to be present for all commercial real estate closings. The five steps that need to be completed by a real estate attorney during any property sale include:
Searching for a title, which analyzes the previous owners of the property to ensure that all mortgages or liens tied to that piece of land are fulfilled
Completing loan paperwork, which is required for purchasing the property
Closing, where the documents involved in the sale are presented by the buyer's and seller's attorneys, explained in detail, and exchanged to complete the transaction
Making the documents of the sale public after closing, which ties the land to the new owners
Distributing transaction payments for the sale, as well as dividing any documents and transaction records between both parties in the sale
Those purchasing commercial property must work closely with an attorney to arrange a closing date that works for all parties to be present. The buyer is often responsible for selecting the lawyer in real estate transactions. When looking for a real estate lawyer for these closings, be sure to choose a real estate law firm that can supply high-quality attorneys.
Expert Real Estate Services in York, South Carolina
Navigating the commercial real estate system for property sales and acquisition requires a highly skilled lawyer, and no other firm delivers results like Mack & Mack Attorneys. Our team of exceptional commercial real estate lawyers can help navigate any property dealing, helping those looking to expand their business do so with ease. For information about our services, including a full list of our practice areas, visit our website and get in touch with us for more details.