York Business Formation Lawyer
Starting a business in York is an exciting venture. Unfortunately, it's an opportunity that not every South Carolinian gets to take advantage of. It's a chance to be your own boss, to create something new, and to build something that can last a lifetime. But it's also a time when you need to be careful. So many legal considerations go into starting a business, and if you're not careful, you could end up in hot water.
That's where a York business formation attorney comes in. A York business lawyer can help you navigate the legal landscape of starting a business. They can help you choose the right business entity, draft contracts, and handle all the other legal issues that come up when you're starting a new business. Don't try to go it alone. If you're starting a business in York, South Carolina, make sure you have a legal team in your corner.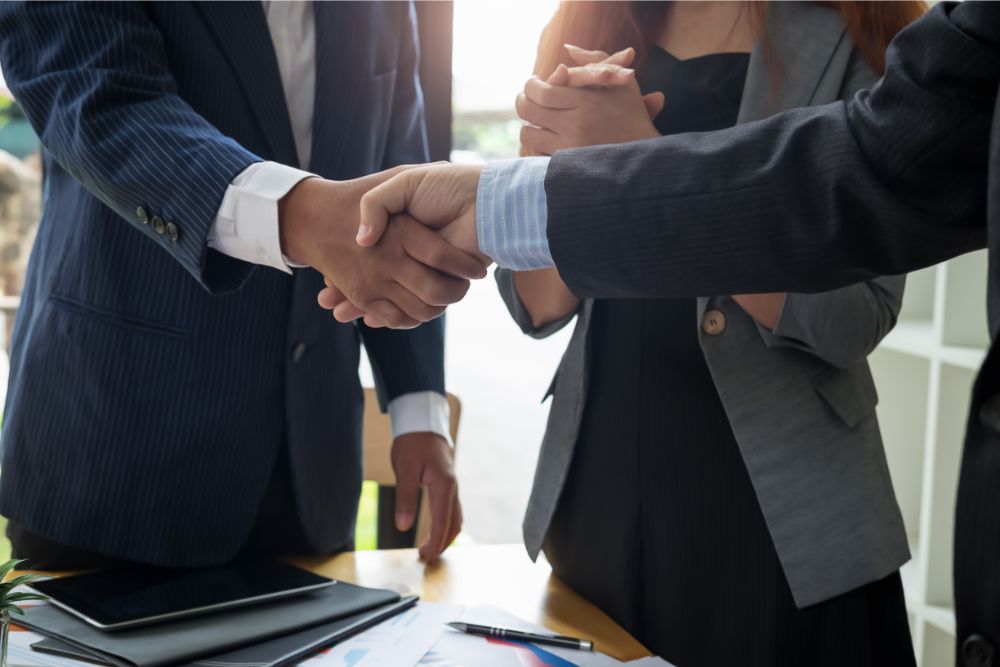 Supporting York Business Law & Entity Formation Clients
At Mack & Mack Attorneys, our business is helping people start and grow their businesses. We're proud to serve the York community and honored to be a part of the York business ecosystem. We understand the special challenges and opportunities that come with starting a business in York, and we're here to assist in every step. From business formation to contract drafting to intellectual property protection, we can help you with your business law needs. So don't miss out on the opportunity to work with a York business attorney who cares about your success.
Who Can Start a Business in York?
Anyone can start a business in York, South Carolina. Whether you're a native of the area or you're just passing through, you have the same opportunity to start a business as anyone else. The only requirement is that you have a good business idea and the willingness to work hard. Of course, it also helps to have a solid legal team in your corner to cover the legal knowledge areas that the average citizen might not know about. This can save you a lot of time, money, and headaches down the road.
What Does a Business Formation Lawyer Do?
A business formation lawyer helps clients with all aspects of starting a business. This includes:
Choosing the right South Carolina business entity. There are different types of York business entities, each with its pros and cons. From a limited liability company, partnership, limited liability company, or sole proprietorship to a corporation or non-profit, there are many options to choose from. Business lawyers help evaluate options and choose an entity that's right for your business.
Filing the necessary paperwork. Once you've chosen your business entity, several forms need to be filed with the state of South Carolina. A business attorney can help you ensure all the necessary paperwork is filed correctly and on time to keep you compliant and avoid penalties.
Drafting contracts. A big part of starting a commercial business is putting together contracts with vendors, suppliers, and customers. These contracts need to be airtight to protect your interests. A business lawyer can help you draft contracts that will hold up in court and help you avoid legal complications that could arise down the road.
Ensuring compliance with state and federal regulations. Businesses need to comply with many rules and regulations, from employment laws to environmental laws. A business attorney can help you ensure you comply with all the applicable laws and regulations.
Protecting your intellectual property: If you have a unique product or service, you must ensure your intellectual property is protected. A business lawyer can help you file for patents and trademarks to make sure your ideas are safe.
Business Start-Up Checklist for York Clients
Starting a York business is a big undertaking, but it doesn't have to be overwhelming. Our York business attorneys in South Carolina have put together a startup checklist to help you get your business off the ground.
Choose the right business structure. The nature of your business will dictate which business structure is right for you. Factors that influence this decision include the size and scope of your business, liability concerns, tax implications, and how much control you want to have over the business. The typical business structures are sole proprietorships, partnerships, LLCs, and corporations.
Draft articles of incorporation or partnership business agreements. Once you've determined the business structure that's right for you, it's time to draft your articles of incorporation or partnership agreement. These documents formalize the relationship between the business and its owners and outline the rights and responsibilities of each party.
Obtain the necessary York licenses and permits. Depending on the type of business in York you're starting, you will need to obtain certain licenses and permits from the state or local government. For example, if you're starting a South Carolina restaurant, you'll need to obtain a food service license to operate legally.
Open a business bank account. Once your York business is up and running, you'll need to open a separate bank account to keep your personal and business finances separate. This will make it easier to track your expenses and prepare your tax returns come tax time.
Get insured. No matter what type of York business you're starting, obtaining the proper insurance coverage is important. This will protect you and your York business from potential liabilities such as property damage, personal injury, and professional malpractice.
Create a brand and marketing plan. The high level of competition in the business world today means that it's more important than ever to create a strong brand for your business. Your brand should reflect your business's unique value, and your marketing plan should outline how you plan to spread the word about your business. Start with naming your business, creating a logo, and developing a website. Then, consider other marketing channels like social media, PR, and advertising to communicate your message to your target market.
Develop a budget. Knowing how much money you have to work with is crucial for any business owner. Creating a detailed budget to hold yourself accountable will help you track your expenses and make sound financial decisions for your business.
Each of these steps and the York business legal considerations involved in them can be daunting to the uninitiated. Therefore, it is important to seek legal guidance from a knowledgeable York business attorney to make sure you're taking the best steps to get your business off the ground without any legal hiccups.
What Qualities Should You Find in a Business Formation Attorney?
When starting a business, it's important to have an attorney you can trust to give accurate legal advice and guide you through the process. Here are a few qualities to look for in a business attorney:
Knowledge about business law. A good business attorney should thoroughly understand the various laws that apply to businesses. This includes contract law, business formation law, tax law, and intellectual property law. To assess an attorney's knowledge of business planning law, ask specific questions on knowledge gaps you may have and see if they're able to connect the dots for you.
Experience in business formation. The process of starting a business can be complex, so it's important to have an attorney who has experience helping businesses get off the ground. Ask the attorney about their experience forming businesses and what types of businesses they have helped to form.
Responsiveness and accessibility. When you're starting a business, you'll likely have many questions and concerns that you need answered on the fly. Having an attorney who is responsive and accessible when you need them will be a lifesaver. Ask the attorney about their communication style and how quickly they typically respond to questions.
Good listening skills. A good business attorney should be a good listener and understand the unique needs of your business. This will allow them to give you tailored legal advice that's specific to your business. To assess an attorney's listening skills, explain your business idea and see if they're able to understand and provide feedback on your specific needs without interrupting or steering the conversation.
Laser focus on the details. A good business attorney should be thorough and detail-oriented in their work. This will help to ensure that no stone is left unturned when it comes to your business formation and that all the paperwork is in order. To assess an attorney's thoroughness, ask about their process for forming businesses and see if they're able to provide a step-by-step list of what's involved.
Contact Our York Law Firm Lawyers at Mack & Mack Today
No one should be held back from achieving their business dreams because of a lack of understanding of the law. The attorneys at Mack & Mack have represented businesses of all sizes in York and the surrounding communities for years. Our experience in York and commitment to our clients have earned us a reputation as a leading business law firm in South Carolina. Our positive reputation stems from the success we've helped our clients achieve and our careful approach to every case. Do not wait any longer for the legal guidance you need to form your business. Instead, contact us today and see how our York law firm can help you expedite the process to get your business up and running fast.