Lancaster Residential Real Estate Lawyer
In many cases involving the buying and selling or transferring of ownership of the real estate, it is necessary to hire a Lancaster law firm to assist with legal issues that oftentimes arise. It is not uncommon for issues with both commercial and home real estate to require the services of sound real estate lawyers. Because real estate law and state legislative code are complicated and, at times, confusing, many people choose to hire a Lancaster real estate attorney when they are involved in matters of real estate.
Mack & Mack Attorneys real estate law firm in Lancaster, SC is well-versed in the legalities of real estate law. With many satisfied clients and successful cases involving real estate litigation already completed, their repertoire of knowledge and experience is long-established. Established in 1960, Mack & Mack Attorneys offers four generations of attorneys who are familiar with the real estate market in and around Lancaster. Their reputation is top-notch, and they are eager to provide you with the legal services you need to meet your goals.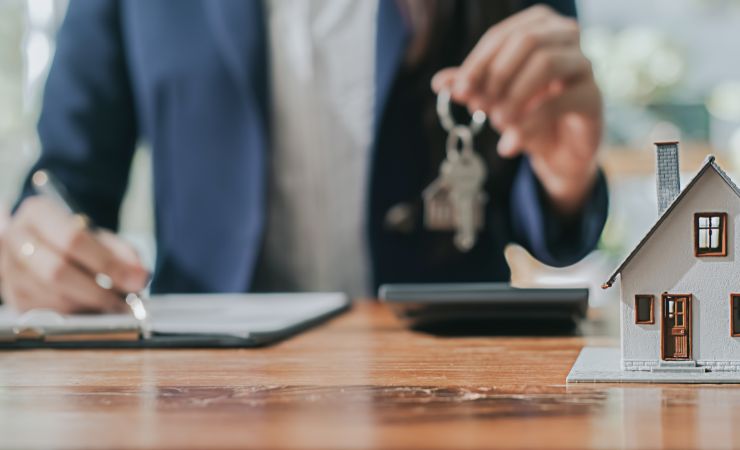 What Is a Real Estate Lawyer?
A real estate lawyer is a legal license to practice real estate law and can handle a variety of legal issues related to property. Some roles they have include conducting closings, drafting contracts and leases, reviewing, and negotiating transactions, handling disputes between parties, and assisting with zoning and land use issues. They can represent buyers, sellers, landlords, or tenants in real estate transactions, as well as lenders or investors who are financing the transaction. The role of a real estate attorney can vary depending on the complexity of the transaction and the specific needs of the client.
Why Do Clients Hire a Lancaster Real Estate Law Firm?
Both the commercial and residential real estate sectors in Lancaster use the services of real estate attorneys every day. Hiring a Lancaster real estate attorney can help individuals avoid making common investment mistakes when buying or selling real estate. There are several responsibilities for residential real estate lawyers and commercial real estate lawyers alike. Some of the roles they play in Lancaster property cases and real estate transactions are detailed below.
Real Estate Transactions
Real estate attorneys can assist in complicated real estate transactions to help ensure all legal aspects of the transaction are properly handled. They can also assist in negotiating contracts and leases and conduct closings to facilitate the proper buying and selling of real estate. In this role, they work closely with realtors and financial brokers.
Prior to a real estate transaction, a real estate lawyer can help their clients prepare for the closing by planning ahead and assisting them in resolving anything that may impede the sale before closing day.
Zoning and Property Use Issues
Suppose a buyer plans to use a property for a specific purpose, such as building a business or a rental property. In that case, real estate attorneys can help ensure that the property is zoned appropriately. They can also assist with zoning disputes by providing legal guidance and representation in matters related to zoning ordinances and land use regulations. They can help clients navigate the complex and ever-changing legal landscape of zoning and land use laws, interpret zoning ordinances, and assist with zoning approvals and applications. Additionally, a real estate law firm can help with negotiating and drafting agreements related to zoning and land use, as well as litigating zoning disputes in court if necessary.
Disputed Ownership
A Lancaster law firm can assist in disputed ownership of property cases if there is a dispute over property ownership by conducting a thorough investigation into the property's title documents, deeds, and other relevant information. Legal counsel can help identify any previous ownership disputes, liens or judgments on the property, or other factors that may complicate the case. Additionally, real estate attorneys can represent clients in negotiations with the other party or in court and provide authoritative testimony regarding property ownership disputes. A reputable Lancaster law firm's knowledge and experience with property law can be crucial in resolving disputed ownership issues and protecting its client's rights and interests.
Property Titles
A real estate attorney can help ensure that there are no liens on a property title or other issues with a property title by examining public records to confirm that there are no claims against the property or issues affecting the ownership of the property. If any issues are identified, the attorney can help resolve them before the sale of the property is completed.
Filing Paperwork
Real estate transactions require a significant amount of paperwork, including contracts, disclosures, mortgages, and purchase or sale agreements and deeds. Real estate attorneys can help ensure that all necessary paperwork is properly prepared and filed according to state guidelines. They can also assist clients in obtaining documents required by the courts in certain zoning changes or litigation, such as title searches, property surveys, and zoning regulations. A good real estate lawyer can review and draft contracts and other real estate-related documents and legal agreements related to property transactions, as well as provide advice and assistance in resolving disputes amid real estate negotiations.
Environmental concerns
A real estate attorney can also assist with environmental concerns related to a property by researching a property and its surrounding areas to identify any potential environmental concerns, such as contamination or hazardous waste. They can also provide legal advice on environmental laws and regulations via their extensive knowledge of federal and state laws and regulations that apply to environmental issues related to real estate property.
They can further suggest ways to minimize liability and promote compliance with environmental regulations.
An experienced real estate law firm can also assist in negotiating environmental contingencies that delay transactions, such as contaminated soil or groundwater on a property, as well as represent clients in environmental litigation to achieve a more favorable outcome.
Leasing Real Estate
For clients considering renting a residential property or leasing commercial real estate in Lancaster, a real estate lawyer can offer invaluable assistance throughout the process, whether representing the leaser or the lease. A Lancaster law firm can assist in drafting both commercial and residential lease terms or reviewing the terms offered. They can ensure that the lease addresses all concerns, such as rent amount, lease length, renewal options, and tenant improvement allowances. Additionally, they can ensure any necessary provisions are addressed, such as the responsibilities of the landlord and tenant, payment terms, security deposits, and remedies for breaches of contract.
Confirming that any type of lease is compliant with state and local laws is also essential. A well-versed attorney can apply their knowledge of zoning laws, building codes, and environmental regulations to make sure all components of a lease agreement are compliant.
Should there be disputes between a landlord and tenant, a professional real estate legal team can help resolve those disputes through negotiation, mediation, or litigation if necessary. In certain circumstances, it may be necessary for a legal firm to review a landlord's financial statements to confirm ownership of the property and/or check for any liens or encumbrances on the property.
Does SC Require Lawyers To Be Present for Real Estate Transactions?
Yes, state law requires a licensed real estate lawyer to be present at real estate closings. The role of the attorney is to supervise the closing, review legal documents, and ensure that the transaction complies with state law. Thus, an adequate real estate lawyer must be familiar with state real estate laws and requirements for the sale of real estate in both commercial and residential areas of law.
How Much Do Real Estate Attorneys Cost in Lancaster?
Varying factors such as the type of transaction, experience of the lawyer, and complexity of the details surrounding the sale will dictate the fees that a Lancaster real estate lawyer may charge. While there is no definitive average cost for legal services regarding real estate, the typical range for a Lancaster real estate attorney is between $500 and $2,000 and up. For buyers or sellers looking to save money on legal fees pertaining to real estate, it is a good idea to consult with more than one Lancaster law firm to get a few quotes to gauge what you can expect to pay and get the ideal price for your budget.
Hiring a Reputable Lancaster Real Estate Lawyer
Consider our team of attorneys if you need reliable and seasoned legal services regarding real estate transactions in Lancaster. In addition to many successful transactions and cases already completed, they bring experience and a wealth of knowledge to the closing table. Mack & Mack Attorneys is an established practice in Lancaster and the surrounding area; their excellent reputation and proven track record are a testament to the level of service they give their clients. If you need legal representation concerning a legal matter in court, contact Mack & Mack Attorneys for a consultation to discuss your case. Our legal team is well-versed in state real estate laws and is ready to answer your questions and provide the legal services you need.